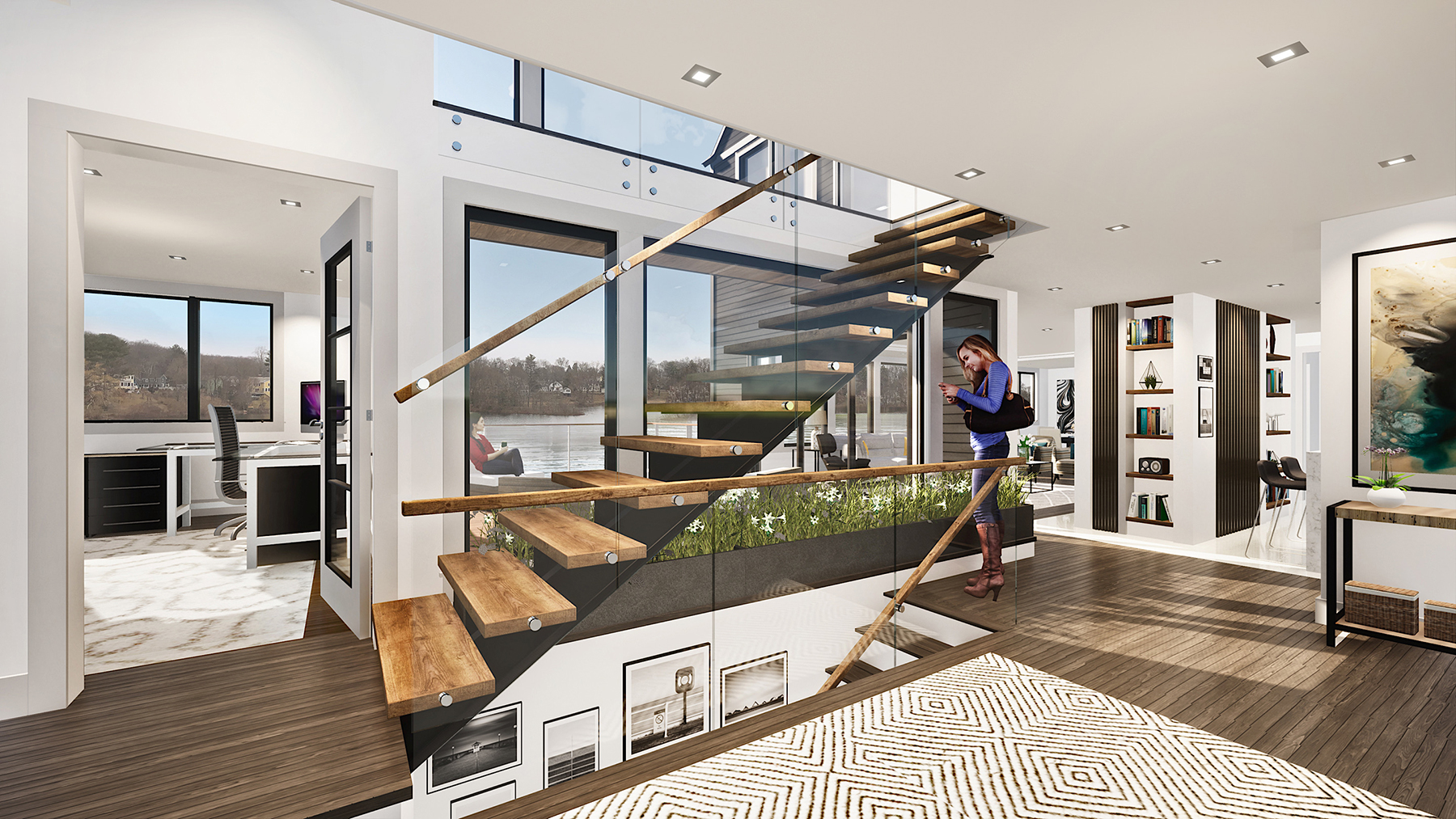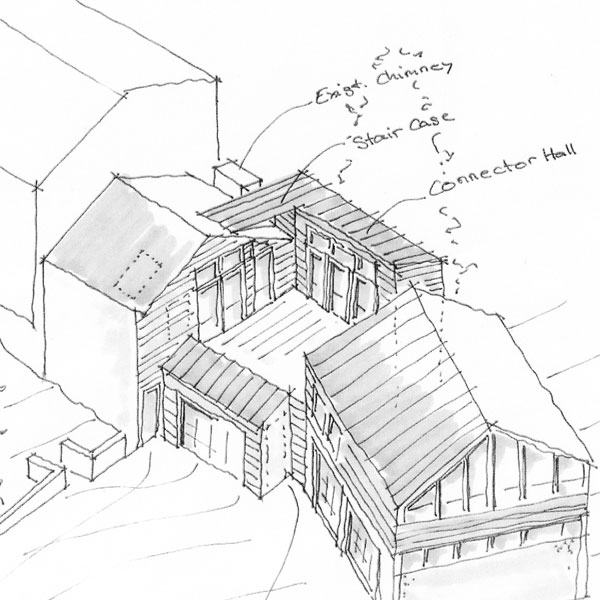 Schematic Design
In the beginning, we establish objectives together with the owner. What is the problem we are really solving? What are our resources for that solution? Then we measure and photograph the existing condition of the building, perform a site analysis and identify potential restrictions and requirements of the local building departments, or state and federal regulations that may impact the project. During this phase, which is sometimes also referred to as conceptual design, we take the program and begin to explore different ideas with space diagrams, conceptual sketches, looking at massing, spatial relationships, form and scale of different schemes. Some architectural instruments for this phase include a site plan, floor plans, sections and elevations with overall dimensions, and other illustrative materials, such as photo renderings or 3D computer models. The phase ends with a Schematic Design Meeting with the homeowners.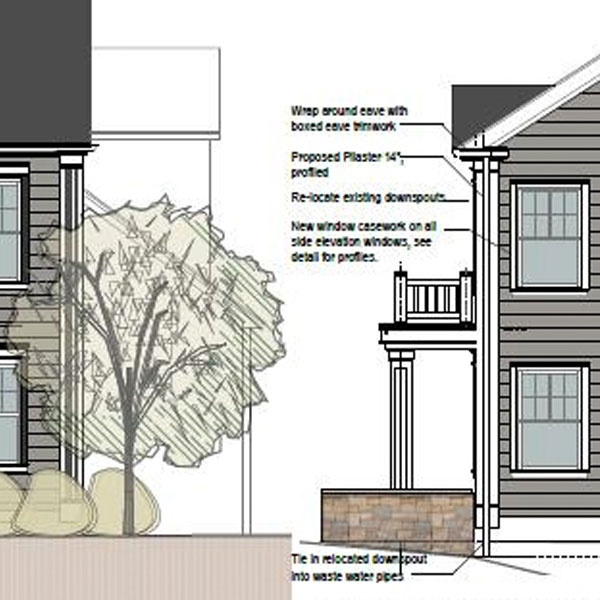 Design Development
The client's input is then narrowed down to one design path. The drawings are further refined and detailed. Preliminary specifications are made for finishes, plumbing or electric fixtures, windows and doors. We draw recommendations for mechanical, electrical, plumbing and structural elements of the project. We use a reflected ceiling plan or an electric plan to depict lighting options. At this point all the drawings may be coordinated with the input from subconsultants such as structural engineers, cabinetry suppliers or landscape architects.
Deliverables of this phase become a Pricing Set which is sent to contractors for estimates.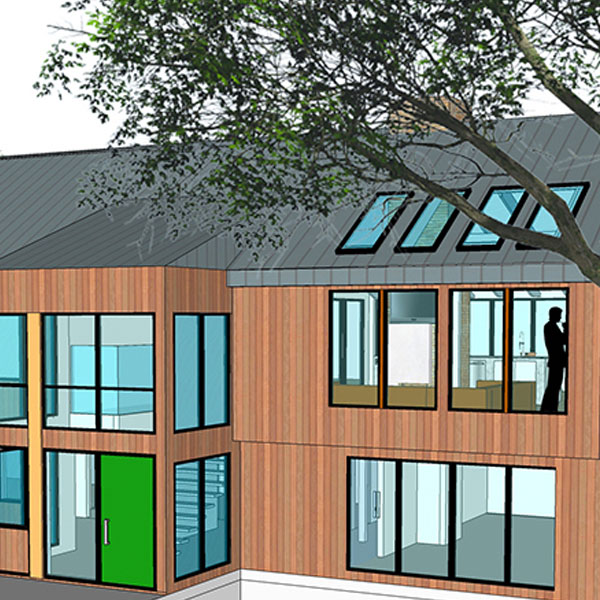 Bidding Process
We are ready to leverage the personal experiences we have with our large local network of tradespeople and contractors on behalf of our clients. And we love meeting new people too.
We can help find potential contractors, assist with a formal bidding process where applicable, review incoming bids, and provide analysis of the different figures received from the builders. The homeowner then selects one general contractor and enters into a negotiated agreement.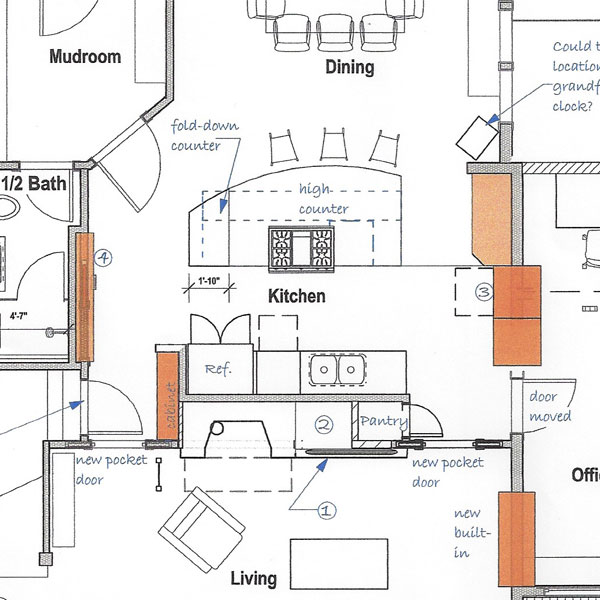 Construction Documents/Permits
Construction Documentation is the phase when the approved drawings are transformed into detailed, technical drawings which will become part of the legal contract with the Contractor. A specification outline, schedules and construction details define the building project and make the work team ready for construction. The final input from the structural engineer and any other consultant is integrated into the Construction Documentation set. A simplified set of Construction Documents are submitted to the building department by the contractor for the building permit. If a variance or special permit is necessary, we are happy to prepare all necessary documentation and represent our client in front of the Zoning board of Appeals. We also help with applications within the historical district, conservation, planning and all other jurisdictional restrictions.
Construction Administration
After breaking ground we work toward a smooth construction period for the contractor and the homeowners. We are the owners representative and focus on seeing the project through as it was designed. We will ensure that questions are answered in a timely manner, prepare additional sketches for clarification, issue change orders, review shop drawings, and discuss with the owner new options which may arise during construction with the owner. We are on site during the construction process to address any field conditions as they arise, write field reports for documentation of progress and quality of work, and to avoid potential conflicts arising between owner and contractor before they happen.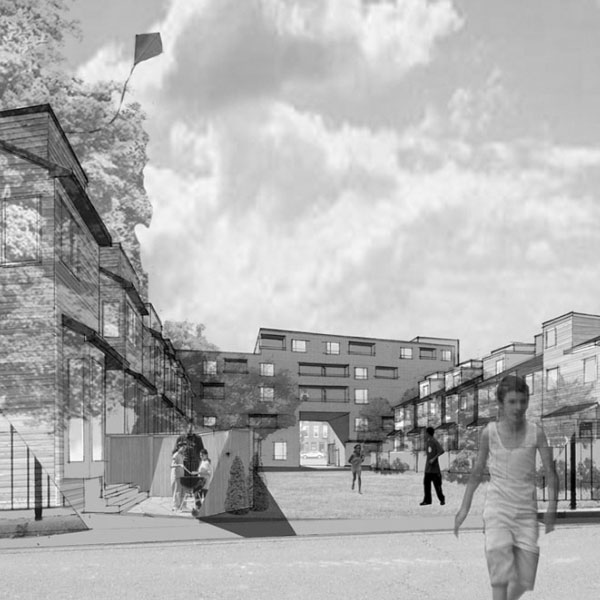 Consultation
LEED certification, energy efficiency and sustainability consulting
Aging in place design and Universal Design standard approach
Accessory Dwelling Units
Pre-purchasing consulting and pre-inspection walk throughs
Design feasibility studies
Interior design including furniture, finishes and artwork
Landscape and garden design consultation
Guidance in materials, products and color selections
Representation at jurisdictional boards and commissions